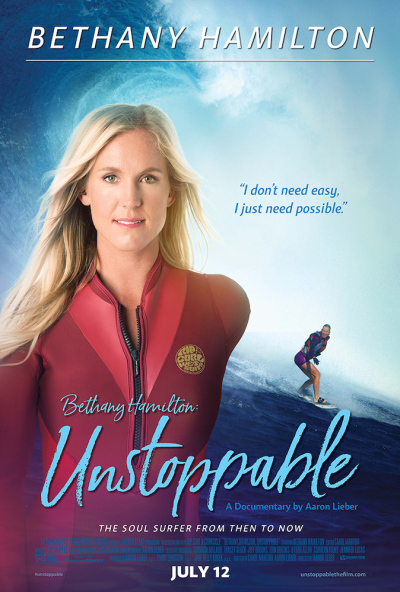 via TheChristianPost:
Professional surfer and outspoken Christian Bethany Hamilton is the subject of the new documentary "Bethany Hamilton: Unstoppable," and says God is responsible for giving her a story that can inspire others.
The popular shark attack survivor behind the blockbuster film "Soul Surfer" will now give viewers an intimate look at her personal life, struggles, victories and challenges in the new Entertainment Studios documentary releasing in theaters nationwide on July 12
The film follows Hamilton as she tackles motherhood when she least expects it, her comeback to becoming one of the top surfing champions in the world, and the first time she takes on massive wave surfing. The female athlete has become a source of motivation to millions through her story of determination, faith and hope after she lost her left arm to a 14-foot tiger shark at age 13.
"My new film 'Bethany Hamilton: Unstoppable' is so special to me and here's why: God gave me a story that so many people can find hope in, in their own life," Hamilton told The Christian Post on Wednesday.
CLICK HERE to read story
Bethany Hamilton Shows The World Why She Is 'Unstoppable' In New Film  was originally published on praisecleveland.com
Also On AM 1310: The Light: