Prince was a meticulous planner, a thoughtful businessman and well-versed in legal matters (music-related ones, anyway), but it's still unclear if he had a will. Spokesmen for the star declined to comment on plans for his estate.
But if he did die without a will, Minnesota law states that his estate would go to his sister and his half-siblings, according to estate planner Danielle Mayoras, author of "Trial and Heirs," a book about highly publicized battles over celebrities' fortunes.
Without a will, control of Prince's brand, including his record label and thousands of unreleased songs, would likely be transferred to his siblings, said Mayoras, who is not involved with Prince's estate.
CLICK HERE to read story
source: CNN.com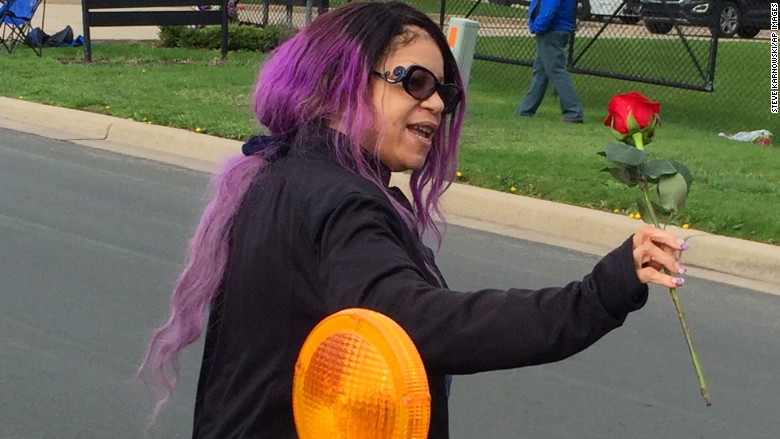 Tyka Nelson, Prince's sister, offering a rose outside Paisley Park.
ENTERTAINMENT: Who Gets Prince's Millions?  was originally published on praisecleveland.com