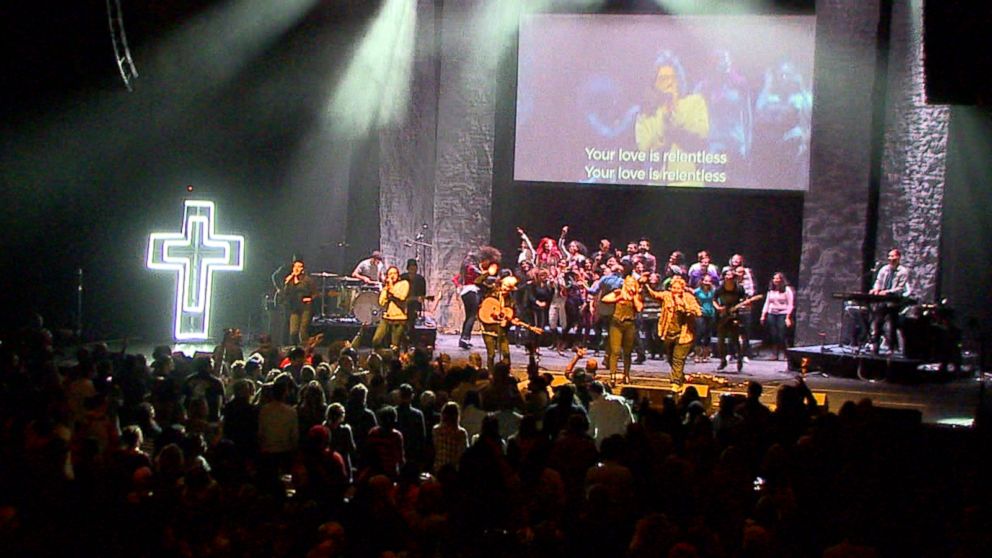 They call themselves a ragtag collection of musicians. But the results tell a different story. Hillsong United songs are sung in 60 different languages, and the band has sold more than 17 million albums.  It began as a tiny church Down Under and now Hillsong congregations worship in more than a dozen locations around the globe
"We just set out to write songs that our friends would listen to and like. So we would listen to bands we like and want to make music that was culturally relevant. You could not have scripted how this has happened. We never set out to tour the world and to make music full time, but it's just been one step after the other of trusting God," said Dylan Thomas, guitarist for Hillsong United.
While someone might not have scripted the story, the band's rise to chart-topping musicians is told on screen in the feature film, Hillsong: Let Hope Rise.
Joel Houston, a Hillsong Church pastor and musician with Hillsong United said, "It is not about a church or about what we do with writing songs or making music or serving God. It is the story of who God is. That he uses, he loves, ordinary people. He loves everybody and that he has a plan for everybody. and everybody on earth is invited into his story."
CLICK HERE to read story
source: BCNN1.com
Hillsong Church's Amazing Journey Hits The Big Screen In "Hillsong: Let Hope Rise"  was originally published on praisecleveland.com
Also On AM 1310: The Light: